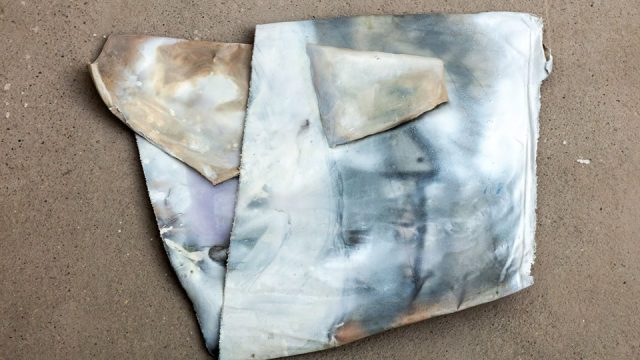 Borders of painting
Oil paintings with paper cuts on crumpled and strengthened canvas. Different size, the biggest one is 110x70x15cm the smallest one is 40x24x8cm.
When making my pictures, outside of what I have to say or express my feelings, of course even more things control and influence. Technically, I am interested in different surfaces display, use different materials. Be elaborate, precise details, and also expressive, loose movements. This interest may stem from my versatility, perhaps from that the use of a kind of material, a kind of "style" with the brush would not completely bind a my attention. It challenges me to not just paint a theme, not just a message medically, but to bring about a complex new system technically and to say the least created as part of the flood of art history.
Today, culture is saturated. By the Internet, all existing styles, techniques, and ideas have been achieved from one artist to another. This is how the art of the present time, the zeitgest, is created. S arises a the question is, is there anything new in painting? After all, so consciously or subconsciously, we incorporate into our art what we see around us. We steal, we copy, we appropriate. A kind of it is part of evolution. Figural art became the abstract. Then came the expressive. Then it is abstract expressionism. Nowadays, among my contemporaries, I also notice that about looking for further ways, we look for and stretch the boundaries between figurality and abstraction. One taken from my immediate environment, artist Kaliczka Patrícia, who is on similar paths for me. Objects and feelings of different ages in one picture, almost like a merger, merging placed, sometimes spiced with expressive gestures or a reduced background. .Munich At first, my master Jorinde Voigt's paintings look like aesthetically coordinated spots of color, and taking a closer look at his works, a series of small captions, arrows, and definitions appear on them. Represents mathematical curves, physical equations, sound waves. About art and mixes science. Also during my studies in Munich, I met a professor there,  the work of Pia Fries, who used to use expressive brush and anatomical drawingswithin a picture. Recent works by Albert Oehlen. White, pink, square spots a background with black lines in the foreground. Or a reduced tree at sunset. Figural? Abstract? Both? Wherever I look, there is no such thing as one style. Everyone mixes styles. The individuality is given by the mixing ratio of styles and techniques.