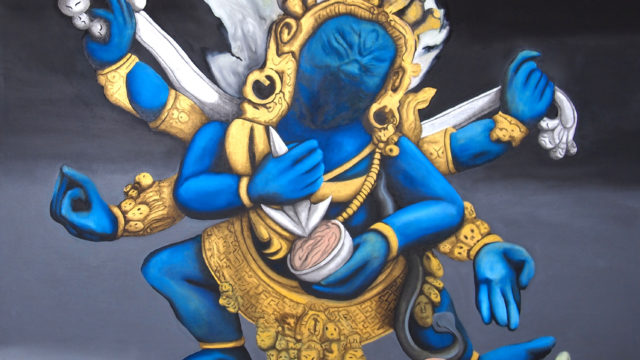 Mahakala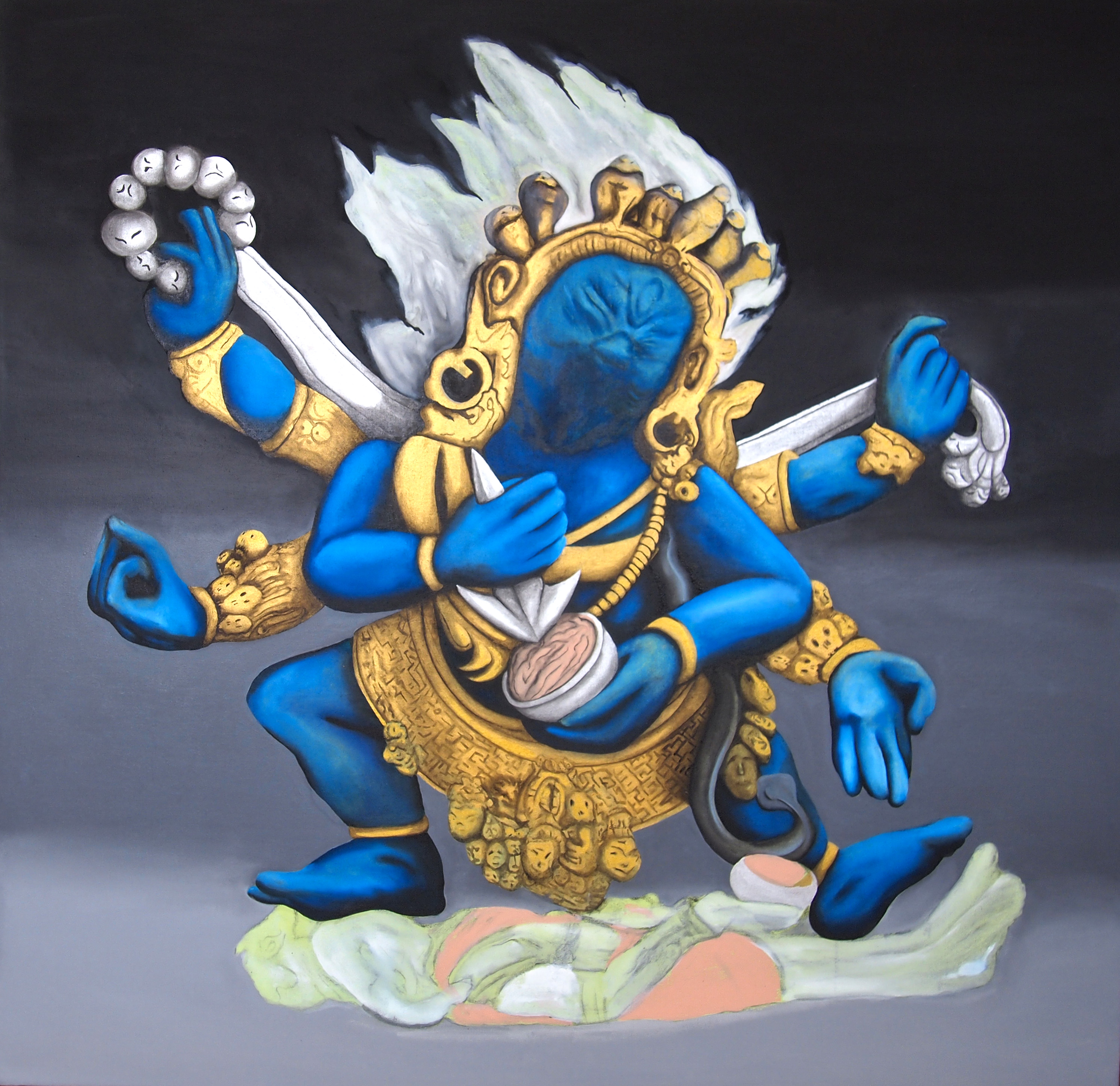 Mahakala, Oil on canvas, 130x130c, Melinda Dovak, Budapest, Hungary, 2022.
The meaning of Mahakala
Mahakala is one of the most powerful protective, protective deities. It removes obstacles, and barriers, inhibiting external and internal factors from the path of those who turn to it. In Nepal and Tibet, therefore, they are placed opposite the front door of buildings in order to protect the house from negative forces.
The Sanskrit name for Mahakala has derived from the words maha (large) and kala (black). It has a terrifying-looking shape, its body is adorned with snakes, it has wolf teeth, its belly protrudes, and wears tiger skin. It represents the strongly protective Buddha activity of compassion.
In his right hand, he holds a meat-cutting ax with which he crosses all obstacles, in the left a bowl of the skull containing the life-giving blood of the ego. It can have a face and two, four, or six arms, but it is also depicted with eight faces and sixteen arms.
The common feature of the Mahakala depictions, painted with two, four, and six hands, is the crown of strung human skulls, on which the five skulls symbolize that the five sufferings, the five, become wisdom. The Mahakalas usually stand on corpses, symbolizing the complete extermination of negativities.
Awakened compassion is an essential feature of the Mahakalas. He never harms beings, but with his enlightened consciousness is continually for the benefit of sentient beings.